A photographic and film studio for hire WITH space TO really create
In American automotive history, streamlining was the distillation of design to pure flowing form. It was the pivotal point when image became king. So where better to craft your next film or photography project than here at STREAMLINING STUDIOS.
Inspired by the golden era of American automotive design, we've created a studio space for hire where you've really got room to create. What sets this space apart is the giant 58' x 46' x 18' cyclorama wall, in-house lighting and over 4,000 square feet of infinite possibilities. With easy load in and load out through direct off-street access, STREAMLINING STUDIOS gives you the room you need to shoot at scale.
Complete with a classic 1920s-styled bar that serves as a client viewing and waiting area, hair & make up rooms, break out & meeting areas, this is a space with everything you need and more. The studio's multiple sections allow for production work and prep areas to be totally separate. From our main stage to all the surrounding spaces, this is a film and photography studio with effortless flow.
Plus, getting here couldn't be easier. STREAMLINING STUDIOS is conveniently located in the South Loop, just a short distance from downtown Chicago.
STREAMLINING STUDIOS
700 South Desplaines Street
Chicago, IL 60607
A 58' x 46' x 18' CYCLORAMA WALL
Complete with in-house lighting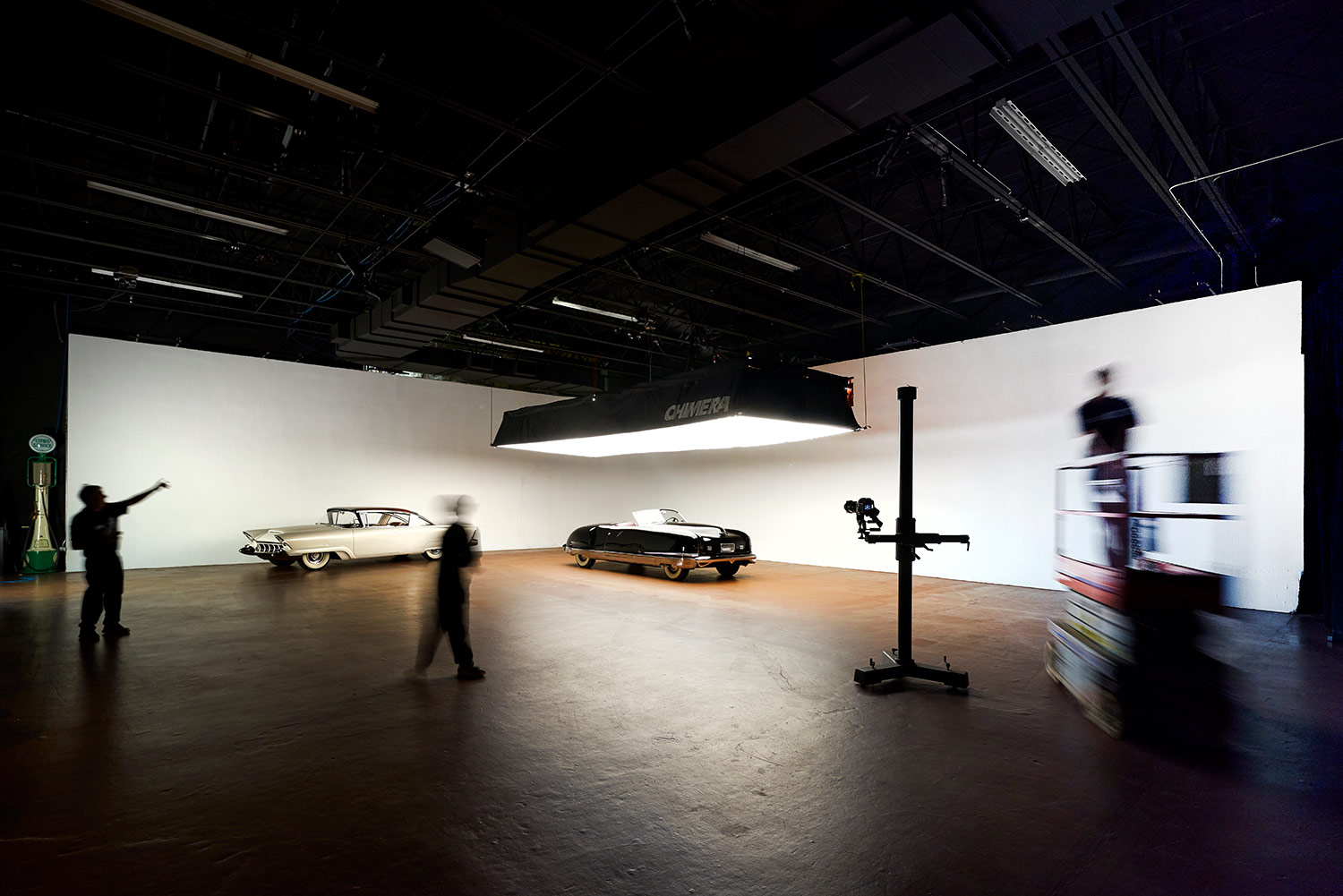 A 1920s-STYLED CHICAGO BAR
Perfect as a client viewing and waiting area
A CADILLAC-INSPIRED LOUNGE
A fantastic SPACE with LIMITLESS USE OPPORTUNITIES
Off-site production space